Description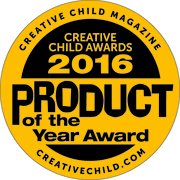 Safe Sand™ White Playsand is a naturally fine, feldspathic sand that is ideal for sandboxes and sandtrays. A popular choice with schools, children's museums and aquariums, it comes delivered to your door at any quantity. It holds its shape when wet, which makes it ideal for building sandcastles. Because it is virtually dust free*, it is ideal for use in indoor spaces. The creative possibilities of this fine white sand are endless!
Our white sand is accompanied by a Material Safety Data Sheet (MSDS), without toxins or cancer warnings. No asbestos, no lead, no free crystalline silica dust. View test results: Lead | Asbestos | Crystalline Silica Dust
*Please note that due to the nature of natural sand a minuscule amount of dust may result from the grains of sand rubbing together in transportation. A little sprinkling of water settles this dust.
Safe Sand Company Featured on The Today Show!
Purchasing Options
White Safe Sand Sample

$

5.95
25 Pound Box of White Safe Sand (Delivery Included)

$

29.85
25 Pound Box of White Safe Sand – LOCAL PICKUP

$

23.85
Customers wishing to pick up sand in South San Francisco now may pick up directly from our warehouse. To pick up sand from our warehouse, first purchase the desired quantity here online and then call (415) 971-1776 to schedule a time M-F 10-4.
Buy Safe Sand In Bulk
Bulk White Safe Sand — Half-Ton (1000 Pounds) – LOCAL PICKUP

$

868.00
Bulk White Safe Sand — One Ton (2000 Pounds) – LOCAL PICKUP

$

1,285.85
Order sand by the half ton or ton to be picked up at our warehouse. You can use your own truck or trucking service, or call (415) 971-1776 or email Quote@SafeSand.com for a custom quote for delivery to your location.
Recommended Products On Amazon